Data Center Awards co-located with DCD Enterprise
February 4, 2016

Awards Dinner and Ceremony adds new celebratory dimension to East Coast's most anticipated data center event
The prize giving ceremony for the Annual DatacenterDynamics US & Canada Awards will be held on April 20th, 2016, at the Marriott Marquis Hotel on Times Square following DCD Enterprise, the 14th Annual data center transformation event.
"We moved the ceremony date (previously in December 2015) to take advantage of the fact that more than 2,000 of the industry's most influential people will be in town that week at our largest US event," says Bruce Taylor, EVP, DatacenterDynamics. "This is a prestigious event that adds a great VIP networking function to the end of a highly interactive week."
Now in its 3rd year, the US & Canada Awards program has received hundreds of entries from prominent data center operators looking to share their successes with the wider community.
Domenic Alcaro, Vice President, Data Center Software Solutions for Schneider Electric, Headline Sponsor of The Awards, commented: "We are delighted to be supporting the DCD US & Canada Awards for a second year running. Initiatives like this help develop best practices and drive our industry forward."
Last year's winners included projects and teams and individuals from Fidelity Investments, Yahoo!, ARM, RagingWire, DropBox, Oracle, Digital Realty and Sabey.
The closing date for entries is Friday, February 12th .
This event will be held at The Astor Ballroom, 7th Floor, Marriott Marquis, Times Square starting at 6.30pm on Wednesday April 20th, 2016. If you are interested in booking a table click here or contact Paul.Mangles@datacenterdynamics.com
Check out the full article:
http://www.datacenterdynamics.com/awards/data-center-awards-co-located-with-dcd-enterprise/95658.article
---
Augmented Reality and the Internet of Things
By David Greenfield, February 2, 2016
At its ThingEvent in Boston last week, PTC unveiled a string of upcoming releases built on the company's recent acquisitions and industry alliances. Combining augmented reality, the Internet of Things, PLM and 3D CAD, PTC's future direction extends far beyond the company's past focus.
If you follow industry technology suppliers, when you think of PTC the first things that come to mind are CAD and PLM. So when I walked into PTC's ThingEvent in Boston last week, I expected to hear how another technology company was adapting its existing products for Internet of Things applications. While I certainly saw that, I saw a great deal more.
For starters, augmented reality (AR) was not something I expected to hear much about—but it framed the core of PTC's ThingEvent. Five AR technologies were on display, including Vuforia, Index AR Solutions, Scope AR, Osterhout Design Group, and PTC Creo View.
But the hook of the ThingEvent was not just a platform to showcase how AR can expand upon PTC's CAD and PLM software, but how PTC is expanding its business as a whole via the upcoming release of what it calls ThingX, which is short for Thing Experience. Jim Heppelman, CEO of PTC, said the goal for PTC with ThingX is to "bridge the digital and physical worlds." To achieve this, ThingX includes three initial components.
The first of these components is ThingBrowser, an AR browser than can universally recognize smart, connected things and deliver user-authenticated interaction possibilities. "Just by looking at your environment through ThingBrowser you discover what you can interact with," said Mike Campbell, PTC executive vice president. "Instead of downloading, installing, and updating millions of apps for millions of things, we will deliver a single app—ThingBrowser—which delivers the right experience based on where the user is, who they are, and what thing they're browsing."
For example, ThingBrowser can recognize and scan a VuMark (from Vuforia) to launch contextual viewing options. VuMark AR codes contain data about a machine, device, or thing of any type, including toys, such as Lego's Nexo Knights. Unlike QR codes or barcodes, VuMarks are customizable and can be designed to include logos or any other artwork; the AR data is housed within the borders of the VuMark design (see accompanying image of Vuforia's Jay Wright flanked by various VuMark designs).
Wright added that, beyond their ability to house AR data in creative ways, VuMarks also serve as a signal to users where AR experiences are available. "This is critical to end user adoption," he said, adding that we should all expect to see VuMarks in TV shows, catalogs, and in parks soon. Despite the obvious consumer applications for VuMarks, Wright added that it's important not to overlook the enterprise applications. "They can literally be placed on every product shipped," he said.
A critical aspect of ThingBrowser's abilities is PTC's development of TML (Thing Markup Language) to drive ThingBrowser's 3D AR experience. "Thin client web browsers allowed for making PLM data available over the web," said Heppelman, "but that's just annotating a piece of paper and it doesn't work well when trying to browse 3D things. TML does." With the capability to read HTML and TML, ThingBrowser is "Netscape for the Internet of Things," he said.
The second facet of ThingX is ThingServer, which is server software from PTC that can be used to serve content to the ThingBrowser. According to Heppelman, ThingServer can manage all the potential AR experiences that exist for a thing—from its digital definition to its operation and service history—for eventual use via ThingBrowser.
Since the process of creating AR content remains very costly and time consuming, PTC has also created ThingBuilder—the third component of ThingX. ThingBuilder is a codeless programming interface that can access all information from a thing's digital twin, as well as data connected to the thing from an enterprise system, to build AR experiences. Like most modern programming interfaces, ThingBuilder features a drag-and-drop library—in this case of 3D CAD graphics—that can then have data added from the thing itself or other enterprise sources to create various AR experiences. Once complete, AR projects for things can be uploaded to ThingServer for access by ThingBrowser.
The [video below showcases] various real world ThingX service applications that are being used by Schneider Electric for data center maintenance.
Despite the overwhelming service application possibilities for ThingX, which currently represents most initial applications of Internet of Things technology, Heppelman was quick to point out that "service is just the top of the iceberg."
In line with this vision, Heppelman announced that PTC has established a new business unit called Enterprise Solutions Technology Platforms to continue advancing possibilities for ThingX and leverage the investments PTC has made to support the development of new technology related to the Internet of Things.
Underlying the ThingX announcements is the more than $700 million PTC has invested in the past 2 years to, as Heppelman said, "leverage our heritage in physical products for connectivity and Cloud-based capabilities." As means of a refresher, companies PTC has acquired in the past few years include Axeda and Kepware (for connecting devices at the edge of the network), Coldlight (machine learning technology for predictive analytics), and ThingWorx (for developing mobile and web apps for connected things).
We're moving the whole industry beyond the failed notion of 'there's an app for that' and extending the universal experience of browsing pages on the Internet to the ability to experience things on the Internet of Things.
So if you thought the demise of Google Glass marked a serious setback for AR outside of the consumer gaming industry, Heppelman suggested that everyone think again.
ThingX, which is slated for release this summer, could be "the biggest technological breakthrough PTC has ever delivered," said Heppelman. "We're moving the whole industry beyond the failed notion of 'there's an app for that' and extending the universal experience of browsing pages on the Internet" to the ability to experience "things on the Internet of Things."
Watch the video: https://youtu.be/KkWVLhkYMKc
Check out the full article:
http://www.automationworld.com/augmented-reality-and-internet-things
---
Channelnomics: Intel: Infrastructure management turning to resellers for datacenter efficiency
By Scharon Harding, February 10, 2016
Intel datacenter GM talks opportunity for solution providers in software implementation
Datacenter efficiency is an area of growing concern thanks to increasing consideration of the environmental impacts of datacenters today and tomorrow.
Industry execs like Pure Storage CEO Scott Dietzen have discussed a need for the industry to improve on its energy usage. For solution providers, however, the question is on the relevance for the channel.
Is there a place for channel partners in the greener datacenter market? According to Jeff Klaus, GM for datacenter solutions at Intel, there is.
Intel is working in this area through the channel. The Intel Datacenter Manager for the channel and upcoming 3D Crosspoint, which will aim to improve cost and increase performance on storage, are both channel offerings.
Klaus tells Channelnomics that while analysts have predicted 24 to 40 percent compound annual growth in a five-year period for offerings that increase datacenter efficiency, he reports adoption in the 30 percent range.
For channel partners, a large part of this demand can be seen in global infrastructure providers like Schneider Electric, an electricity distribution and automation management company, and ABB, a robotics and power automation corporation. Klaus says these companies have demand for local resellers and VARs to implements software solutions to drive efficiency.
"I know over the years many of the hardware VARs and resellers have tried to pivot and focus more on providing solutions, and the more successful ones have been able to couple and partner up with the likes of a Schneider Electric, who may have 100 or so salespeople in this space but need a strong network of resellers in order to do the implementation," he tells Channelnomics.
"So it's a big opportunity for resellers to ride on the wave of this savings opportunity for even medium-sized enterprises."
In this market money talks, specifically in the language of thermal savings. Klaus says Intel has seen AC costs decreasing as much as 25 to 32 percent. In addition, increasing rack density and identifying underutilized servers is another attraction for customers, he says.
Indeed, energy efficiency seems to be top of mind for these organizations if their website home pages are any proof. Schneider Electric, for example, boasts providing 30 percent energy savings for smart cities. Meanwhile, ABB describes itself as a company providing solutions with "efficiency".
Klaus recommends using research and looking at data on savings, use cases and white papers, to capitalize on the opportunity.
He adds that most billion dollar infrastructure management companies have a necessity for "strong" resellers because of their relationship with local government, local education and small-to-medium enterprises.
He encourages resellers to partner up with a software solution manufacturer.
"Develop those relationships because there's a gap today where the larger companies can't get to the street level where the relationships are formed and the service and support environments are created," Klaus explains. "There's a big opportunity for resellers to take advantage of the improvements that have happened in these solutions that will help datacenters become more efficient."
Check out the full article:
http://www.channelnomics.com/channelnomics-us/analysis/2445811/intel-infrastructure-management-turning-to-resellers-for-datacenter-effiecncy
---
Hosting Journalist: Schneider Electric Publishes White Paper on the Drivers and Benefits of Edge Computing
February 13, 2016
A new white paper from Schneider Electric, a global data center solutions vendor, describes in detail how today's Internet usage trends, including high-bandwidth applications such as video on demand, and the proliferation of network-ready devices spurred on by the Internet of Things (IoT), impact upon the technical limitations of key elements such as Internet Protocol (IP) and Border Gateway Protocol (BGP).
A solution for many such problems would be Edge Computing, which moves key data and network services away from centralized hubs and closer both to the transmitters and consumers of data. Streamers of high-bandwidth content, for example, can make use of data centers at the Edge of the network to duplicate their content on multiple servers, thereby allowing it to be cached closer to their users.
The Internet of Things (IoT) is the phenomenon in which sensors on any sort of physical asset, including machines, equipment, premises or vehicles) gather data to monitor their status or behavior and transmit it to interested parties. With the number of such Internet-connected items expected to reach 50 billion by 2020, the amount of information flowing across networks will require careful traffic management to ease congestion and maintain response times. Routing such information through local network switches would be an obvious solution.
Authored by Steve Carlini, Senior Director, Data Center Global Solutions, Schneider Electric, the white paper shows that BGP, although "proven as a guarantor of reliability and resilience" is sub-optimal from a latency performance standpoint. It also describes how the number of hops or transfers across switches that a stream of data can be made to negotiate can slow down data transmission. Further, the white paper describes the different varieties of Edge Computing installations including localized micro data centers.
Steven Carlini was behind some of the most innovative solutions that changed the data-center landscape and architecture throughout his career, according to Schneider Electric. He holds a BSEE from the University of Oklahoma and an MBA in International Business from the University of Houston. He is an expert in the field and a frequent speaker and panelist at data center industry events.
---
The Examiner: Power up with the BGE50ML Back-UPS Connect, Network UPS & Mobile Power Pack
By Marshal Rosenthal, February 8, 2016
There are those who think the Internet should always be working and never have any problems. But in the real world the only way to avoid trouble is to anticipate it and seek a solution before it's needed. So while a person will agonize over the right kind of router or modem to buy for their home network, there's no thought of how to keep that router or modem properly fueled. Because we all know that the electric lines are far from perfect, with the grid having minute outages in some areas and the chance of a transformer blowing or an electric line being knocked down by wind or from an accident being uncommon that one would think.
So to solve that problem, call in an Uninterruptible Power Supply. A UPS' function is simple: it's a battery backup that supplies constant power to a device so that if the power goes out -- be that momentarily or for minutes or longer -- for all the device knows, nothing has occurred. And when you consider just how long it takes for a home network to reboot after a power loss, the need for a UPS can't be overstated. That's the one very important reason for getting APC's BGE50ML Back-UPS Connect, Network UPS & Mobile Power Pack, because it's been made to provide backup power specifically tailored to the needs of the home network.
The BGE50ML supplies over 2 hours of continuous battery power, should the electricity completely conk out. That's good, but even better is that APC had a thought: why not make the battery in the BGE50ML removable so that a spare could be inserted in place of the first, should a power failure last longer than the battery time? As good a thought as that was, APC then went one better with "why not make the battery function as a power pack?" So they did. The BGE50ML's battery is not only removable but has 3 USB ports for electricity sipping devices to connect onto. One of the ports is even "smart" and able to dispense the amount of power needed, depending on what device is being attached (for example, a tablet which has a higher amperage requirement).
Because the battery pack has to be powerful enough to drive the home network devices, in its use as a battery power pack a smartphone will find about 5X the amount of power needed. Of course there's LEDs to indicate the charge remaining as well as a "low battery" indicator. Another really good point is that you can charge a device connected to the battery at the same time the battery itself is being charged because it's back in its connection cradle. And as regards the whole electrical connection business, there's two AC outlets for plugging in other devices (and the outlets themselves rotate for a plug to have an easier fit).
The BGE50ML Back-UPS Connect, Network UPS & Mobile Power Pack (retail $139.99) is at heart an uninterruptible power supply, and that's a very good thing. Add in all the extras and there's really no good reason for "making do" without it.
Check out the full article:
http://www.examiner.com/review/power-up-with-the-bge50ml-back-ups-connect-network-ups-mobile-power-pack
---
Gear Diary: APC Network Battery Backup + Mobile Power Pack Review: Keep Your Network Alive
By Judie Lipsett Stanford, February 5, 2016
Isn't it aggravating when you're working on something important, the power goes out, and you lose your laptop's internet connectivity? Sure, you could use your mobile phone as a hotspot if you've got a tethering data plan, but if your modem and router were plugged into the APC Network Battery Backup + Mobile Power Pack, you wouldn't have to.
The APC Network Battery Backup + Mobile Power Pack features:
2+ hours of network backup power keeps you connected to the internet during storms and outages.
Removable battery pack charges a smartphone five times before needing to recharge itself.
Convenient mobile charging via three USB ports, including a smart charging port that recognizes connected devices to maximize charging speed.
The Network Battery Backup isn't something you want to plug your laptop or other power-hungry device into — it is specifically for low-power devices that use 50 watts of power or less — devices such as your modems, gateways, routers, cordless phone base units, and VoIP base units. The backup unit is designed to automatically shut itself down to protect itself if or when the load becomes greater than 50Watts.
Inside the box are the UPS main unit, a power plug, a microUSB cable, an 11,400mAh removable power pack, four white plastic stabilizer feet/wall mounts (screws not included), a user manual product registration, and warranty information.
Let's start with the backup power device. Measuring approximately 7.75″ tall by 7″ deep by 2.25″ wide, its body is composed of shiny white plastic with a green colored accent around the hole where the battery pack inserts.
Each unit comes with its factory quality test information taped to the plastic film covering the backup device.
There is one built-in 1A USB port on the front of the main unit above the power button, and on the back, there are two grounded power outlets that rotate 90º and 45º to minimize adapter plug interference. Whether the removable Li-Ion battery is inserted in the main unit or not, anything plugged into the main unit will have surge protection.
This is the removable 11,400mAh power pack; it is also composed of shiny white plastic, and it measures approximately 5″ long by 3″ wide by 1″ thick.
There are two USB ports on the side, a 2.4A high-speed charger, and a 1A charger; there are also five LED lights above the ports that show the remaining battery life in fifths (20% per light shown) when the power button is pressed. The power pack will automatically charge when it is inserted in the main unit, but it can also be charged via microUSB cable.
When you're home, the power pack goes in the APC Network Battery Backup device, and it is kept charged and ready for any power outages, rolling blackouts, brownouts, or whatever might occur. If you're like me, you'll already have your desktop or laptop plugged into an APC surge-protected backup battery under your desk (we have a couple of APC NS1350 units spread around our house for our larger electronics in case of storms or power outages), so now you'll also have the same protection on your network. The difference between this and the other APC backup power solutions, however, is that the power pack portion of this device is easily removed and taken with you when you need it.
At 11,400mAh, the APC power pack is large enough to charge just about any mobile phone up to four times, which is pretty handy for long days away from an outlet. If it seems weird to take the battery portion of the Network Battery Backup along with you, consider this: It shouldn't matter. If your power goes out, your WiFi connected video doorbell, thermostat, Nest Camera, and any WiFi connected lights aren't going to work anyway. And if someone is still at home who might need to access the internet? Well, in that case, you can always pick up a spare power pack; they can be had for ~$80.
Power outages are more common where I live than I'd like, but the ability to keep my network up and stay in contact with others for at least a couple more hours (hopefully long enough to get the power back up in most situations) is reassuring. The ability to pull out the power pack and bring it along is pretty cool, too!
The APC Network
Battery Backup + Mobile Power Pack
retails for $139.99, and it is available directly from the manufacturer as well as from other retailers including
Amazon
for $109.99 [affiliate link].
Source: Manufacturer supplied review sample
What I Like: Powerful enough to keep your network up for about 2 – 2.5 hours during a blackout; Removable 11,400mAh power pack; Constant surge protection for any devices plugged into the UPS, Can be mounted on a desk or wall
What Needs Improvement: Nothing, it works as advertised
Check out the full article:
http://geardiary.com/2016/02/05/apc-network-battery-backup-mobile-power-pack-review-keep-your-network-alive/

---
Data Center Cooling Market to Grow at 12% CAGR to 2020
By Judie Lipsett Stanford, February 5, 2016
The U.S. is the largest revenue-contributing region in the global market
LONDON — The global data center cooling solutions market is forecast to grow at a compound annual growth rate (CAGR) of approximately 12 percent from 2016 to 2020, according to a market research report from Technavio. The growing deployment of high-performance computing infrastructure in data centers has necessitated the usage of containment cooling solutions and rack revel cooling systems. Of late, vendors are developing modern data center infrastructure as green solutions to reduce energy consumption as well. The U.S. is the largest revenue-contributing region in the global market for data center cooling, owing to the high adoption of efficient, modern cooling techniques.
"The evolution of high-performance computing is a fast-moving trend in the data center cooling solutions market. The introduction of big data and cloud computing has uplifted the demand for data centers among enterprises and government agencies as they support high-performance computing. Therefore, high-performance computing solutions, involving the use of high-density servers, are expected to gain traction in the market and propel overall market growth," said Rakesh Panda, lead analyst, ICT, Technavio Research.
The adoption of liquid-based cooling solutions is high as they are considered more efficient than air-based cooling. Water-based cooling, a sub-segment of liquid-based cooling, is the most widely accepted cooling system. The global data center cooling market for liquid-based cooling is expected to grow at a rapid rate, posting a CAGR of almost 16 percent during the forecast period.
According to the report, the leading vendors in the global data center cooling solutions market are 3M, 4Energy, Alfa Laval, Black Box Network Services, Daikin, Eaton, ebm-papst, Emerson, Rittal, Schneider Electric, and Stulz.
More information is available here.
Check out the full article:
http://www.achrnews.com/articles/131870-data-center-cooling-market-to-grow-at---cagr-to--
---
2016 Channel Chiefs: The 50 Most Influential
by Rick Whiting, F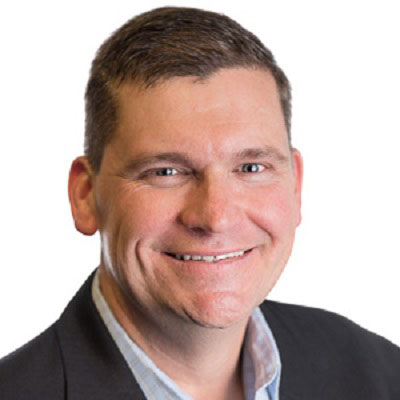 APC by Schneider Electric
Rob McKernan, SVP, Global IT Channels
To enable partner growth, APC has focused on providing its diverse IT channel partner community with better support, profitability programs, enablement tools and overall experience. The number of partners within the Channel Partner Program increased 18 percent in North America and generated 10 percent-plus revenue growth.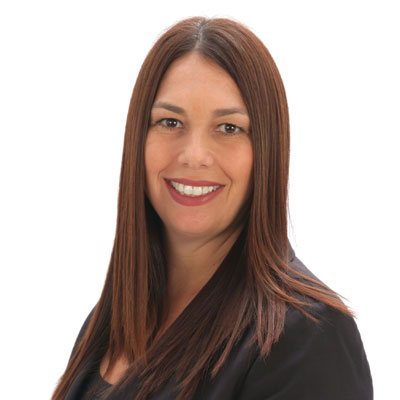 APC by Schneider Electric
Shannon Sbar, VP, North America Channels, Global Channel Alliances
APC launched a new Channel Partner Program that included refreshed training resources, enablement tools and incentive programs. Also new are a customized coverage model that better supports regional solution providers and a 24-hour support line dedicated to IT channel partners.
View the full article:
http://www.crn.com/slide-shows/channel-programs/300079737/2016-channel-chiefs-the-50-most-influential.htm/pgno/0/2
---
CRN: 20 Tips On How To Be A Better Channel Chief
February 24, 2016
APC by Schneider Electric
Rob McKernan
SVP, Global IT Channels
Listen to your partners and view the partner community as an extension of your internal organization. Their feedback and involvement should be directly included in any internal development processes. By having partners as part of the process, the output is guaranteed to be stronger and more advantageous for both your business and the partner community.
View the full article:
http://www.crn.com/slide-shows/channel-programs/300079778/20-tips-on-how-to-be-a-better-channel-chief.htm/pgno/0/1
---
IT Business Edge: Rethinking the Economics of DCIM
By Arthur Cole, February 26, 2016
It's kind of like the prettiest girl in school who doesn't go to the prom because none of the guys can get up enough courage to ask her.
While virtually all data center operators are eager to drive greater efficiency in their infrastructure and more than half utilize a variety of power management tools, according to a recent Intel/Dell report, relatively few have pulled the trigger on an end-to-end DCIM suite. The reasons run the gamut from complicated deployment and integration issues, potential disruption to data processes and uncertain ROI on the back end. And at the moment, the need for increased scale and flexibility within the data center trumps driving down the energy bill, at least until you start to contemplate hyperscale and hyperconverged infrastructure.
This is leading to a fair amount of turmoil in the DCIM software market. Last fall, IDC reported that companies like Schneider Electric, Emerson Network and Power and Nlyte were sitting on top of the market but were bracing for new competition by a range of start-ups and well-heeled players in the power industry like ABB and Siemens. Since then, however, activity has been mixed, with Nlyte acquiring FieldView Solutions to round out its real-time monitoring and analytics capabilities, and CA, which had provided DCIM solutions for Facebook and other data giants, pulling out of the market entirely because of a lack of sales momentum among mainstream enterprises.
For most organizations, then, the question is not whether to embrace DCIM, but how to do so effectively. To that end, Schneider's Matthew Baynes says DCIM is no different from any other class of software, so the disconnect between expectations and reality will start to ebb as experience gains. For one thing, DCIM can only manage what can be measured, so loading up on software before investing in infrastructure visibility is a sure way to diminish your returns. As well, too many early adopters went for the forklift upgrade in the hope of transforming aging, disconnected systems into dynamic, energy-sipping infrastructure. But trying to do too much too soon will most likely bog the entire process down in complexity and confusion, and then inevitably lead to disillusionment.
The better way to approach DCIM is gradually. While no one wants to be forever stuck with a mish-mash of monitoring, control and automation systems, the fact is most legacy infrastructure has evolved piecemeal over the ages and therefore consists of a wide range of management solutions. Layering most or all of these systems on a common monitoring platform is a first step toward a cohesive view of the data environment, and once that is done, individual management systems can either be folded in or replaced with a more unified approach.
But this isn't going to happen overnight, or on the cheap. And with energy costs on the downswing at the moment, the immediate ROI will probably not be as good as it would have been a year ago. Of course, these costs have a tendency to climb just as quickly.
For most organizations, however, full DCIM will likely be more of a consideration in greenfield infrastructure deployments where you have the luxury of building advanced power management from the ground up. But don't think that this can be done as an afterthought once the workloads have been deployed. Power consumption and the ability to move data in accordance with energy patterns within the data center needs to rank high in the list of criteria for any new deployment, or else you wind up with the same mismatches that are driving up costs on current infrastructure, except this time it is on hyper-dense, hyperscale hardware.
Read the full article:
http://www.itbusinessedge.com/blogs/infrastructure/rethinking-the-economics-of-dcim.html
---
EdTech Magazine: 5 Certifications Data Center Professionals Can Use to Soar
By Wendy McMahon, February 29, 2016
An excerpt
Certifications help data center professionals advance their careers and fill high-need roles.
As data centers continue to change at rapid-fire speed, the need for highly skilled data center professionals has become increasingly important to maintain an organization's efficiency, fluidity and success.
The Association for Data Center Management's 2015 State-of-the-Data Center Survey found that certifications are critical when it comes to the skills needed in data center hires. Through the survey, AFCOM, which focuses on career advancement for data center professionals, found the need for data center–related certifications was particularly high in data center operations roles, including facilities management, data and network security, and network engineering, among others.
Whether you're a data center professional looking to further your career or a data center hiring manager seeking new talent, analysts and industry experts say the following five hot data center certifications should top your list of must-have qualifications.
Schneider Electric Data Center Certified Associate
Schneider Electric's Data Center Certified Associate (DCCA) certification tops Kevin Donovan's list of must-have certifications for IT professionals. As data center manager for the National Renewable Energy Laboratory's Research Support Facility, Donovan is focused on the facilities aspect of data center management.
"As we try to be more energy-efficient, a lot of the focus is on managing the energy in our facility — power is dollars," says Donovan. He explains that the DCCA certification provides a baseline knowledge of power management and cooling, starting with the basics of managing a facility and moving to slightly advanced topics. "If I were hiring someone to assist me, I would want them to have that certification," he says