EC&M: BICSI Field Report: 2016 Winter Conference
By Joseph R. Kinsley, May 4, 2016
An Excerpt
Held from February 1 to February 4 at the Rosen Shingle Creek Hotel and Convention Center in Orlando, the BICSI 2016 Winter Conference created important discussions around the design and implementation of communications networks. In addition, the demands being made on copper and optical fiber cabling are fostering new ideas in cable constructions and typologies, and in the development of new or revised BICSI standards.
Many changes are on the horizon, due to the Internet of Things (IoT), which allows almost everything to be interconnected in an effort to increase productivity, deliver more value, and create better experiences for customers and end users. This initiative is being helped with the development of new and revised standards and associations. For example, Cisco, GE Digital, Intel, Microsoft, Qualcomm, Samsung and other industry giants are forming the Open Connectivity Foundation (OCF) to allow different devices and operating systems to function seamlessly with one another, and to make the cloud — a place to aggregate and crunch all that diverse date — more secure. Gartner Research estimates that the number of "things" linked together in 2015 was about 5 billion units, a number that should grow by 30% this year and reach 21 billion in 2020.
Proposed 2017 NEC Changes
Structured cabling, which is increasingly being used to transport DC power for a variety of devices and services, is very much in the spotlight. For example, in an October 2015 meeting, the National Fire Protection Association (NFPA) Cde-making groups discussed revisions to the NEC for the upcoming 2017 edition. A major subject area for the new Code is Power-over-Ethernet (PoE) technology, which allows low-voltage DC power to travel over the same (Category type) copper structured cabling used for Ethernet data transmission to serve lighting, building controls, security cameras, and other devices.
The concern is that in PoE applications, the circulating DC power can generate a large amount of heat within the cable, therefore leading to safety and performance concern, especially when the cables are bundled. Thus, there is a proposal to create a new class of communication cable for operating temperatures greater than 60°C, with designated ampacity limits for powering. Also proposed is a new ampacity table for 4-pair cables in a bundle.
The proposed Table 725.144 is inconsistent with TIA draft TSB 184 and based solely on a single test report without collaboration from other standards bodies. Whereas the TIA TSB 194-A results come from analysis of temperature rise versus current measurements by multiple cable manufacturers, as well as input form IEEE/ISO and IEC. Connectors, patch cords, cross-connect wiring, patch panels, consolidation points, etc., would also require extended operating temperature specifications.
As mentioned previously, the proposed Code additions include a new class of communication cable — called LP cable — to support conductor ampacity values exceeding 802.3af, 802.3at and proposed 802.3bt values. No reference is made to IEEE 802 standards, ISO/IEC or TR 29125 or TIA TSB 184-A.
In its November 2015 plenary meeting, the IEEE 802.3 task force voiced concern that while the language of the Code exempts powering communications equipment up to 60W, the proposed new language could lead to confusion as well as to regulation of PoE cabling and equipment installations.
Concurrently, an upcoming IEEE high-power PoE standard is slated for ratification in 2017, allowing for delivery of 60W to power sourcing equipment (PSE). Many new configurations under development use all eight conductors of the cable, while simultaneously being backward-compatible with 802.3af PoE and 802.3at PoE+.
Educational session highlights
The session "What to Do with an Aging UPS," presented by John Gray of Schneider Electric in O'Fallon, Mo., focused on the fact that with a large percentage of mission critical UPSs approaching end of life (EoL), the options for maintaining continuity of reliable power should be understood. These include:
1) Run to failure, which is commonly done when the manufacture removes support and maintenance.
2) Revitalization of the UPS, which offers possible power efficiency enhancements and less risk compared to the replacement option.
3) Complete replacement with new equipment, which offers the lowest long-term risk profile. He offered a broad review on the economics of each option, for both traditional and modular type UPS units.
In "Cable Pathway Use and Selection and the National Electric Code," Eric Sadler of Snake Tray in Bay Shore, N.Y., noted that the NEC has Sections for each pathway type with installation requirements to prevent physical hazards, while describing the relevant portions of the Code regarding safe currents for each cable type including temperature correction factors for cables normally rated at 30°C. He also highlighted requirement found in Sec. 725.24 and Sec. 800.24 of the NEC.
View the full article:
http://ecmweb.com/low-voltagecommunications/bicsi-field-report-2016-winter-conference
---
Social Responsibility and Pressure of Growing Emissions Makes Green Data Centers Popular amongst Top Players
May 3, 2016
TRANSPARENCY MARKET RESEARCH

In times when both developing as well the as developed countries are grappling with making compromises to cut down on emissions, the demand for green data centers has picked up at an accelerated pace. According to a recent research report from Transparency Market Research, the global green data center market was worth US$25.8 bn in 2014 and is expected to grow at a remarkable CAGR of 30.80% from 2015 to 2022. The efforts of market leaders such as International Business Cisco Systems, Inc., Fujitsu Ltd, Dell Inc., Eaton Corporation Plc., Machines Corporation, EMC Corporation, Hitachi, Hewlett-Packard Company, Ericsson, Emerson Network Power, and Ltd and Schneider Electric (APC) are expected to bring in tremendous returns to the global green data center market.
Google to Make its 14 Data Centers "Green"
Google Inc. recently announced its intentions to make its 14 data centers across the globe "green". The company aims to make its energy-intensive operations run on renewable energy to make its contribution towards averting dangerous effects of climate change. In a bid to achieve this goal, Google plans to acquire 76 MWs worth of wind power from Jenasen wind project of Eolus Vind AB. Google aims to triple its usage of renewable energy by 2025 and the company seems to be well on its way with these efforts. Currently, it sources 37% of its energy for data centers through renewable energy.
The global green data center market is segmented on the basis of PUE standard, component, ownership, and geography. On the basis of PUE standard, the global green data center market is segmented into PUE 1.5 to 2, PUE greater than 2, and PUE 1 to 1.5. The components in this market are power backup, air conditioning, storage and servers, security appliances, and network. In terms of ownership, the global green data center market is segmented into external and internal. The external segment is further divided into co-location and dedicated hosting, whereas the internal segment is divided into telecommunication, BFSI, healthcare, government, energy and utility, transportation and logistics, and others such as retail. Geographically, this market is segmented into Europe, North America, Asia Pacific, the Middle East and Africa, and Latin America.
2+ PUE Segment to Lead Global Green Data Center Market
Popularly, the PUE standard greater than 2 solution is adopted by data centers. Owing to this, the PUE greater than 2 segment will continue to dominate the global green data center market. Analysts predict that the adoption of green data centers will rise across all verticals such as telecommunication, IT, BFSI, healthcare, energy and utility, transportation and logistics, and retail. Out of these, the verticals expected to witness the fastest growth will be telecommunication and IT. In terms of geography, Europe and North America are both huge contributors to the growth of the global green data center market in 2014.
View the original article:
http://www.medgadget.com/2016/05/social-responsibility-and-pressure-of-growing-emissions-makes-green-data-centers-popular-amongst-top-players.html

---
Data Center Frontier: The Internet of Things May Create A New Breed of Data Centers
By Rich Miller, May 2, 2016
An Excerpt
The Internet of Things presents challenges and opportunities for data centers. (image byjeferrb via Pixabay)
NEW YORK – The Internet of Things will create millions of connected devices, generating data from homes, cars and the vast reaches of industrial infrastructure. Data will be everywhere, and many of the new digital conversations will involve machines talking to other machines. It will have major implications for infrastructure.
New Technologies Reshape Our Infrastructure
This is the first in a series of stories looking at the emerging technologies that will shape the future of the data center. Machine learning and virtual reality will require unprecedented levels of computing horsepower, connectivity and data storage. As these technologies move toward the mainstream, they will likely drive major changes in IT infrastructure.
The Internet of Things could be the largest driver of transformation. It will require infrastructure in locations that have not traditionally been business markets for data centers. These technologies will be rolled out over many years, as users gradually wrap their arms around the rapidly-growing universe of protocols, applications and use cases.
How much infrastructure will be needed to support the Internet of Things? Industry veteran Mark Thiele, Chief Strategy Officer at Apcera, recently
ran an analysis
.
"If the numbers follow a historical precedent at all we will need roughly 400 million servers to support our 2020 IoT and technology demands," said Thiele. "Let's look at what 400 million servers means to data centers. A massive data center with 5,000 racks with 20 servers per rack has 100,000 servers. In order to have enough data centers for 400 million servers we would need to add another 4,000 massive data centers measuring roughly 400K SF with approximately 50 megawatts of power each."
That kind of growth is one thing in core markets like Northern Virginia or Silicon Valley. One of the challenges of the IoT is that it will be distributed. Building data centers in new markets is risky, replete with tough choices on how much to invest, and whether to lead boldly or wait for a critical mass of existing business.
Right-sizing for the edge will be critical in serving the new markets and applications created by the IoT. Modular design and lean construction methods are playing a major role, as data center providers seek to deploy space in digestible chunks.
Wanted: A Form Factor for the Future
What's the right timetable for thinking about the Internet of Things? Chris Crosby, CEO of Compass Datacenters, says the industry should expect an environment of continuous change over the next five to 10 years, resulting in three stratified tiers of IT infrastructure with specific functions:
Centralized hubs serve as processing point for primary applications
Edge data centers that perform regional processing/caching and determine what data moves upstream to the hub. Each edge facility will support one or more micro data centers
Micro data centers deployed near workloads, serving as repositories for high-demand content and providing low latency for content and IoT data.
In this new world, Crosby says, infrastructure requirements will be determined by the location of the customer or device and the need for low-latency communications. Crosby emphasizes that these micro data centers are not glorified IT closets, but true data centers. He also dismisses the notion that edge and micro-data centers will be engineered for lower resiliency, citing the need for security in IoT applications and the capital cost of equipment. "Facilities will be mission-critical at all levels," he said.
As data moves to the edge of the network, data centers are being right-sized to fit the demands of these new markets, built affordably and expanded in phases. Modular design and pre-fabricated construction are playing a key role in these deployments, but are being applied in a variety of ways.
Schneider Electric's suite of modular data center products. (Image: Schneider Electric)
Schneider Electric sees micro data centers as the key for unlocking the Internet of Things.
"The use case on the horizon with the greatest potential is a massive distributed network of micro data enters to form a content distribution network," writes Steven Carlini, Senior Director of Data Center Global Solutions for Schneider Electric. "This processing on the edge will support the commercial Internet of Things (IoT), including the fast emerging category of wearable devices. The processing of data could be reduced to milliseconds here."
A recent research report projects that micro data centers will proliferate at the "edge" of the network, with a potential value of $6.3 billion by 2020.
View the original article:
http://datacenterfrontier.com/internet-things-may-create-new-breed-data-centers/
---
EdTech: Four Steps to Improving Efficiency and Reducing Costs in K–12 IT Environments
By George Mitchell, May 12, 2016
Districts can respond to financial pressures by following these simple solutions.
It is no secret that the public school system in the United States has, over the past several years, been under increased pressure as financial needs rise, even while budgets remain either flat — or worse — shrink in response to an uncertain economic environment. In a time where increasing amounts of parental, state and federal scrutiny is being placed on test scores, retention, matriculation and graduation rates, educational institutions are being forced to do more with less.
Making changes to IT or facility budgets has become a (relatively) easy decision as administrators weigh the potential alternatives: athletic or art program cuts or staff reductions, to name a few. To create efficiencies within these areas, personnel responsible for a school's IT infrastructure often must resort to extreme tactics that can leave computer and IT equipment vulnerable, threatening disruptions to productivity and opening doors to potentially large future financial losses. Such actions may include:
Shutting off uninterruptible power supplies (UPSs) for critical IT equipment, leaving systems susceptible to loss or damage via power disturbances
Dramatically reducing data center personnel during off-peak hours, making it difficult, if not impossible, for IT administrators to deal with an overnight or weekend emergency
Eliminating redundancy measures, which again, leaves IT systems open to loss
But there are several easy and less dramatic solutions that management can consider to lower costs and ensure continuity.
1. Virtualization and Server Consolidation
The typical one-server-per-application approach deployed within many IT systems means most servers within a given IT environment are drastically underutilized. By not being used to their full capacity, they not only decrease the overall efficiency of the system, but waste space and dollars. Virtualization, which makes it possible to run multiple workloads on the same server, can increase overall utilization of the 'at-work' server while also enabling IT staff to consolidate non-essential IT equipment. According to the Uptime Institute, decommissioning a single 1U rack server can reduce energy costs by $500, operating system licensing by $500 and hardware maintenance costs by $1,500 — saving nearly $2,500 annually per rack.
2. Cooling
IT systems are incredible generators of heat. In fact, more than 99 percent of the electricity used to power IT equipment is converted into heat. While the proper removal of heat within the IT environment is essential to lengthening the lifespan and increasing the availability of IT equipment, cooling remains one of the least understood of all critical IT environment processes. Because of this, avoidable mistakes, such as lowered fault tolerance, hot spots and reduced cooling capacity, often are made when installing cooling systems and racks in data centers and IT rooms, resulting in decreased efficiency and increased costs. According to separate studies from Lawrence Berkeley National Laboratories and from Schneider Electric, "a typical data center exhibits electrical power consumption … where the electrical power consumed by the cooling system is comparable to the power consumed by the entire IT load. A 20 percent loss of cooling efficiency translates to an increase in total electrical power consumption of 8 percent, which over the 10-year life of a 500kW data center translates to a cost of wasted electricity of approximately $700,000." To ensure proper cooling functionality, and thus avoid efficiency hiccups or financial black holes, IT and facility managers should spend time gaining a clear understanding of the following: * Basic airflow requirements * Airflow in the rack cabinet * Rack layout * Distribution of loads * Layout of air delivery and return
3. Lithium-Ion Battery UPSs
While valve-regulated lead-acid (VRLA) batteries remain the dominant energy storage technology today, the use of Lithium-ion (Li-ion) batteries in UPSs is growing and worth consideration when IT departments look to alleviate financial strain. Li-ion batteries are smaller in size and weight and have a dramatically faster recharge time. Additionally, while Li-ion batteries do constitute a larger upfront cost, declining prices and a life span nearly two times (or more) longer than traditional VRLAs have made Li-ion a viable option for those willing to realize savings over the long haul. Consider this: over a 15- year period, VRLAs would likely have to be replaced at least twice (perhaps three times) whereas Li-ion batteries may need at most a single replacement, which saves significant amounts of money and reduces the amount of maintenance. Research has shown that "Li-ion–based UPS systems have a total cost of ownership (TCO) that is 10 to 40 percent less (as of 2016) than that of a VRLA system over a 10-year period."
4. Economizer Mode for UPSs
Modern UPS systems often include an energy-saving economizer mode, also known as "eco-mode." In eco-mode, the UPS is operated at a reduced power protection in order to improve electrical efficiency and save energy. While not appropriate in all instances, findings from Schneider Electric note "a pickup of between 2 to 5 percent in UPS efficiency when eco-mode is used." It should be noted, however, that in certain scenarios eco-mode can potentially effect reliability, and thus should be used with discretion.
While many IT-specific budget-balancing measures may be unavoidable within the public school system, IT and facility managers should consider these suggested steps to reach increased efficiency and lowered costs without putting equipment in danger.
View the original article:
http://www.edtechmagazine.com/k12/article/2016/05/four-steps-improving-efficiency-and-reducing-costs-k-12-it-environments
---
Data Center Journal: Industry Outlook: Lithium Ion Batteries in the Data Center
May 11, 2016

This week, Industry Outlook asks Patrick Donovan about lithium-ion batteries and their potential use in the data center. Patrick is a Senior Research Analyst for the Data Center Science Center at Schneider Electric. He has over 20 years of experience developing and supporting critical power and cooling systems for Schneider Electric's IT business unit, including several award-winning power-protection, efficiency and availability solutions. An author of numerous white papers, industry articles and technology assessments, Patrick's research on data center physical infrastructure technologies and markets offers guidance and advice on best practices for planning, designing and operating data center facilities.
Industry Outlook: Why are lithium-ion (Li-ion) batteries being touted for data center applications?
Patrick Donovan: Lithium-ion battery chemistries and how their cells are constructed have evolved quite a bit. In just the last few years, performance, safety and cost have all improved dramatically. The electric-vehicle market as well as demand from other non-data-center applications has driven this evolution in the larger-format batteries that a three-phase UPS would use. On the other hand, the lead-acid batteries that UPSs traditionally use have remained much the same as they were decades ago in terms of performance. But industries beyond the data center have innovated new types of energy storage for smartphones and electric cars, and the time has never been better—technologically speaking—for UPSs to take advantage of these recent advancements.
New customer challenges across the data-center, critical-building, industrial-process and critical-infrastructure arenas are also driving a need for UPS energy-storage innovation.
IO: What challenges are data center managers and the industry facing today that make Li-ion batteries a suitable and beneficial alternative to VRLA (valve-regulated lead-acid) batteries?
PD: The key challenges include the following:
Maximizing the available IT floor space to support the line of business or rent to tenants
Minimizing operating expenses; particularly UPS cooling-energy, battery-maintenance and battery-replacement service costs
The li-ion battery holds the key to addressing these issues.
IO: Why has it taken so long for Li-ion batteries to become a viable option in the data center industry?
PD: Although Li-ion batteries have been used commercially for over 20 years in various applications, they have seldom been used for data center UPSs because of cost. Just a few years ago, they cost 5–10 times more than lead-acid. Now, the cost premium is only 1.5 to 3 times more. Although this capital-expense premium might still sound like a lot, it's important to understand all of the operating-expense benefits of using Li-ion versus the VRLA batteries that are common today. In fact, in our TCO analysis, we are seeing a 10-year savings of about 10% for Li-ion. We recently published a TradeOff Tool to help people make their own comparison quickly and easily using their own inputs.
I think concerns over safety have been another reason that has limited their use in data centers. Much progress has been made over the years, however, making these batteries very safe and much more similar to other common battery types in this area:
Chemistry changes and cell-packaging improvements have made them more stable
Manufacturing processes are mature and the materials used are more durable
Battery-management schemes are well tested and field proven to keep lithium-ion batteries from overcharging or over overheating.
The prolific use of lithium-ion batteries in hundreds of millions of portable electronics, smartphones and electric vehicles is positive evidence for their safety.
IO: How do Li-ion batteries compare with traditional VRLA batteries in size, charging, price and heat sensitivity?
PD: First, Li-ion batteries pack a lot of energy into a much smaller footprint. As a result, they take up only about one-third of the space (or less) of a comparable VRLA-based solution that delivers the same power. This benefit helps customers increase the footprint available for IT systems while also reducing cooling requirements, saving both capital and operating costs.
At least for the types of Li-ion batteries being selected for use in larger data center UPSs, they are also less sensitive to temperature fluctuations and can accept temperature spikes with little effect on battery life. This capability allows customers to reduce cooling capacity as well as the size of the room that houses the UPS.
Additionally, Li-ion batteries always come with sophisticated battery-monitoring systems (BMSs) that provide a clear picture of battery run time and health. It's essentially the same technology that enables you to easily see how much battery life is left in your smartphone.
Last, the lifespan of a lithium-ion battery is 10 to 15 years, whereas a VRLA battery typically lasts between 4 and 6 years. A longer shelf life greatly reduces the cost and maintenance burdens of performing battery replacements.
IO: What about recycling? Is it similar to VRLA?
PD: Both battery types are recyclable; at present, however, it's much easier in most regions of the world to recycle lead-acid than larger-format Li-ion batteries from UPSs and electric vehicles. But thanks to growing demand, new recycling facilities are beginning to come online that can handle these larger-format Li-ion batteries. By the time a battery system bought today would need to be recycled in 10 years, I would expect there to be plenty of options for recycling locally.
IO: Do Li-ion batteries use the same management system as VRLA batteries?
PD: Although Li-ion batteries have very low maintenance requirements, safety is top of mind when it comes to batteries, especially Li-ion batteries. Because lithium-ion battery systems are much more sensitive to how they are charged and discharged, all Schneider Electric Li-ion battery systems come complete with a battery-management system (BMS). This technology—which consists of microprocessors, sensors, switches and their related circuits—automatically collects and reports all the required data to accurately understand the battery system's health and status, further reducing maintenance burdens. This data includes battery temperature, charge level and charge rate to protect against short circuits and overcharging. The system is also instrumental in protecting the cells from damage by preventing the voltage from going too low on discharge. The BMS provides the UPS and user with accurate information about battery status, health and available run time.
IO: What impact will these battery types have on the future of the data center industry?
PD: Lithium-ion batteries, for sure, are upping the technology ante in the UPS industry. Compared with traditional valve-regulated lead-acid batteries, they offer double the lifespan at significantly less weight and space.
Right now, however, they are still roughly two to three times the price of lead-acid systems, which will likely remain the dominant and low-cost solution for UPS energy storage, at least in the short term. But beyond these simple spec comparisons, lithium-ion batteries could have a greater impact on the data center industry in the future. That's especially true as a growing number of companies look to employ Open Compute–based architecture, which specifies Li-ion batteries as part of the consolidated server power supply in the rack.
Some types of lithium-ion batteries are optimized for high-capacity storage (aka "energy cells") that can deliver longer periods of run time. Could these lithium-ion systems appear in data centers as longer-term energy-storage devices that potentially replace traditional generators? Does software and application fault tolerance reach the point where hours and days of backup are no longer needed? Or could these systems be used for peak shaving to lower utility bills? These are some of the more interesting possibilities for lithium-ion battery systems in data centers of the future.
View the original article:
http://www.datacenterjournal.com/industry-outlook-lithium-ion-batteries-data-center/
---
IDG.tv: Protecting devices at the edge of the network
May 11, 2016
As more devices get placed on the edge of the network (an offshoot of the Internet of Things), many users (both home and enterprise) may forget about protecting them from disasters. At Interop 2016, Network World spoke with Brian Ballard from APC by Schneider Electric about issues both consumers and enterprises should think about with their new edge devices.
View the video:
http://www.idg.tv/video/64845/protecting-devices-at-the-edge-of-the-network
---
CRN: 5 Things You Need To Know About APC's New Managed Services Program
By Steve Burke, May 10, 2016
The Services Solution
APC's new managed services program is a comprehensive offering aimed at redefining the power management company's traditional transactional partner program.
With the new program, APC has provided what it calls a "holistic approach" to managed services, integrating its Smart-UPS power management and monitoring into managed services platforms like ConnectWise, N-able by Solarwinds, Kaseya and AVG. The managed services platforms provide partners with the ability to monitor an installed base of as many 3 million APC Smart-UPS devices.
It also includes a managed services certification, market development funds and an 8 percent discount for bundling APC Smart-UPS, network card and one- or three- year extended warranty.

Here are five things you need to know about APC's new managed services program.

1. Driving Power Management Recurring Revenue
The new managed services program is targeted squarely at helping strategic service providers tap into a power management services market that is five times greater than the stand-alone UPS hardware market, said Rob McKernan, senior vice president of the $2 billion global IT channels for APC by Schneider Electric, who has been driving channel partnerships for the organization for nearly 20 years.

"If a partner is living off hardware and it is part of their everyday business, we have multiplied their business by five times [with this new program]," McKernan told CRN. "That is managing the UPS, the life-cycle management with extended warranties, battery opportunities, upgrade opportunities. We know a lot of times that network closets are sitting there not being watched and suddenly you realize the UPS is not working in there -- the battery is out. There are quick wins here. We think it is five times and even more with life-cycle management."

2. Managed Services Provider Platform Integration
APC has taken what it calls a "holistic approach" with integration into key managed service provider platforms including ConnectWise, N-able, Kaseya, AVG and TigerPaw. The APC road map includes further integration including CA-Tech (Nimsoft), Labtech and others.

One of the keys to the program is making sure that strategic service providers can integrate the offering seamlessly into their managed services practices.

APC has revamped every aspect of its program to fuel the managed services offensive including pre-sales support, MSP technical support including an MSP Support hotline, a certification, new incentives, financing options – all being overseen by a new global director of managed services, Jason Covitz.

3. New Managed Services Incentives
APC is kicking off the new program with an 8 percent discount for bundling APC Smart-UPS, network card and one- or three-year extended warranty.

The program also includes recurring revenue services bonus points for managing Smart-UPS devices -- no small matter given the 3 million installed base of Smart-UPS devices ready to be managed.

Under an iRewards bonus points program, partners receive 2,500 points for net new devices managed and 500 points for existing devices.

APC is also extending terms through distributors to 60 days, up from 30 days, to help strategic service providers increase cash flow. APC has no minimums or deal registration associated with the managed services program.

4. An Ambitious Strategic Services Road Map
The APC managed services program is the "first step" in an ambitious managed services product and services road map, said Covitz. "There are significant road map aspirations to further adapt our business to align with our partners' business models," he said. "There are more RMM [remote management and monitoring] integrations coming and there is also equally important more product integrations into the RMM. We have a very wide berth of connected devices we are looking at. What we really want to do is allow partners to monetize all of it. We have a long road map for those integrations."

What's more, McKernan has signaled the company's intent to expand the services program with new Internet of Things functionality in the future. IoT is a really a "big opportunity" for partners, said McKernan.

"Those devices are hanging off a network and the minute it hangs off a network, that is when a partner can really help with the manageability, the availability and the reliability," he told CRN.

5. The Start Of A New Era For APC
The formal launch of the program marks the start of a new era for APC, which has been laying the groundwork for the strategic service provider offensive for the past two years.

The managed services program effort was kicked into high gear in January 2015 with the appointment of McKernan to his new post.

The new position gave McKernan, who oversees a $2 billion business with more than 100,000 partners, the responsibility to drive product development for the global channels business, leading to the APC Smart-UPS integration with managed services platforms.

"I believe the next few years is going to be the best opportunity we have had with our partners going back to the WinTel server in the early years," said McKernan. "This is a big shift for a couple of reasons: the manageability of it and the trends that are out there with edge, convergence and IoT. Customers need help from their partners on all these trends, and the power-cooling infrastructure needs are front and center."
View the original article:
http://www.crn.com/slide-shows/managed-services/300080642/5-things-you-need-to-know-about-apcs-new-managed-services-program.htm?itc=hp_slideshow&itc=refresh
---
CRN: APC SVP McKernan On New Managed Services Program, IoT And The Future Of Power Management
By Steve Burke, May 10, 2016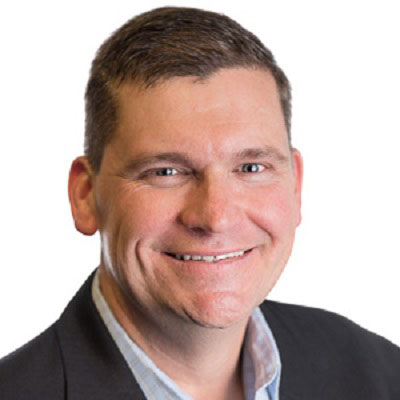 Rob McKernan, the senior vice president of the $2 billion global IT channels for APC by Schneider Electric, spoke with CRN about the formal launch of the company's new managed services program and the changes aimed at driving a holistic shift in the company's business with partners.

The APC program is the culmination of a two-year effort to deliver a strategic service provider offensive with feedback from more than 1,000 partners, APC executives said.

Below is an excerpt from the discussion with McKernan.
Talk about the partner opportunity here with the new managed services program.
I believe the next few years is going to be the best opportunity we have had with our partners, going back to the WinTel server in the early years. This is a big shift for a couple of reasons: the manageability of it and the trends that are out there with edge, convergence and IoT. Customers need help from their partners on all these trends, and the power-cooling infrastructure needs are front and center. That's why this is very, very exciting.

What kinds of changes have been made at APC to fuel the strategic services offensive?
We have shifted more sales resources to the partners. We have doubled it. We have shifted R&D resources to this area. It is a significant shift. All of our developers are thinking through this managed services lens. That wasn't happening before. It was a 100 percent end-user-focused lens. Now it's, 'What is the value proposition for the end user we are trying to solve and how does the managed service provider play a role for us?' That is changing our R&D, our own services, our sales.

Look at our call center, I have 150 people in Rhode Island and they are learning this. It is a different message – pre- and post-sales.

What is the revenue opportunity around the new IT managed services paradigm shift?
Right out of the gate from day one, the managed services opportunity is five times the hardware. Think about this as a hardware category partners have been living off of. So if a partner is living off hardware and it is part of their everyday business, we have multiplied their business by five times. That is managing the UPS, the life-cycle management with extended warranties, battery opportunities, upgrade opportunities. We know a lot of times that network closets are sitting there not being watched and suddenly you realize the UPS is not working in there -- the battery is out. There are quick wins here. We think it is five times and even more with life-cycle management.

What is the APC vision for power-cooling and IoT and how the company plays in that future?
Trends like IoT are providing new opportunities for our partners and certainly new opportunities for us where you have devices scattered all over the place providing information back to us. So how you take advantage of what those devices are doing and take advantage of the information those devices are providing is very, very crucial.

APC as well as Schneider Electric with our IT partners is a very, very powerful connection. I think the IT partner can really play in this. It is really a big opportunity for them. Those devices are hanging off a network and the minute it hangs off a network that is when a partner can really help with the manageability, the availability and the reliability.

Talk about the excitement you see in the market now IoT and other market shifts.
It is huge. Partners move at different speeds. But I do feel that partners are driving really fast to managed services. There are a lot of changes they can really benefit from. Partners are migrating their business and looking for other opportunities. When I hear about the partners and what they are doing, it is invigorating.
Talk about the APC channel culture in the midst of this managed services channel charge.
Partners are still the DNA of our company. We are training our salespeople differently. Our marketing message is different. Our R&D is a little bit different, but the partner business has always been so important to us. This is in our DNA. That makes the change maybe not easy, but a little bit easier. That is the nice thing about this trend, which is why I believe we'll be very successful at it. It is what we do and what we know how to do. We just have to do it better than we have been doing it over the last few years.

View the original article:
http://www.crn.com/slide-shows/managed-services/300080640/apc-svp-mckernan-on-new-managed-services-program-iot-and-the-future-of-power-management.htm?itc=refresh
---
CRN: Partners: New APC Managed Services Program Is Set To Drive Recurring Revenue Sales Growth
By Steve Burke, May 10, 2016
A new managed services program from UPS and power management giant APC by Schneider Electric is poised to drive a recurring revenue sales renaissance for partners, according to APC strategic service providers.

The program, which officially launched May 10, includes a new managed service certification, market development funds and an 8 percent discount for bundling APC Smart-UPS, network card and one- or three- year extended warranty.

With the new program, APC has provided what it calls a "holistic approach" to managed services, integrating its Smart-UPS power management and monitoring into managed services platforms such as ConnectWise, N-Able, Kaseya and AVG. The managed services platforms provide partners with the ability to monitor an installed base of as many 3 million APC Smart-UPS devices.

"This is super-exciting for us," said Jim Sommer, business development manager for LANtek/All Lines Technology, a Cranberry Township, Pa., strategic service provider. "It could drive a substantial increase in our APC UPS sales and services. It opens up the possibility for us to do full-building utilization and management services with 24/7 monitoring that has the potential to save companies as much as 30 [percent] to 40 percent."

LANtek/All Lines is already working with its parent company, Fire Fighter Sales & Service Co., to integrate the building power management services with fire prevention services. Monitoring batteries in UPS and fire alarm systems is a critical part of the services offering, said Sommer.

"This managed services offering has the potential to make a big difference to our company," Sommer said. "Schneider Electric and APC need to keep the momentum and focus on driving power management services for the channel. Just imagine the value we can provide for a customer with thousands of sites across the country -- knowing they no longer have to worry about downtime because of a battery failure causing a network outage. We can manage it all -- the routers, switches, the power -- and all the customer has to do is worry about their business."

Douglas Coco, who oversees the managed services offering for Synetra, a Southlake, Texas, strategic service provider, said he expects the APC offering to add several percentage points of growth to his company's managed services business, which is growing at a 30 percent annual clip.

"This is cool," he said. "APC Is helping me strengthen my business, which is huge. What I am really excited about is the stickiness factor that comes with these services and the ability to provide more value to our customers."

The new program opens up the door for strategic service providers like Synetra to manage the large installed base of APC Smart-UPS devices, said Coco. It also opens the door to the possibility that APC by Schneider Electric will bring more innovative services and products to market in the future, said Coco.

Atrion, one of the top strategic service providers in the country, is expanding its maxtime managed services offering to include power management as a result of the APC managed services launch, said Paul Cronin, senior vice president of the Warwick, R.I., company, which worked closely with APC on the formal program. He expects the new offering to drive UPS sales and services growth.

"We are seeing 30 percent growth in the managed services business, and the APC managed services will help there," he said.

Among the critical feedback provided by Atrion was that the APC program needed to be a holistic offering, integrated into existing managed services platforms and business offerings, said Cronin.

"This allows me to provide power management as part of a full services offering," said Cronin. "It allows us to talk about power as part of a utility computing model integrated with the rest of the services we offer. It is one discussion with the customer. It is not a separate sales cycle. We are incorporating it into our managed services business, creating more high-value touch with our clients and building a multiyear recurring revenue model that gives us an annuity stream."

The biggest breakthrough with the APC program is the peace of mind for customers that comes with proactive power management business insight, said Cronin. "Customers no longer have to worry about batteries coming to end of life that can result in a UPS failure in a network closet," he said. "With this program, APC is recognizing it is the manageability of power that is the critical differentiator, especially in IT environments that have gotten more complex. Anything we can do to be proactive is a plus for customers."

Rob McKernan, senior vice president of APC by Schneider Electric's $2 billion global IT channels, who has been driving channel partnerships for the organization for nearly 20 years, called the managed services offering one of the biggest paradigm shifts he has ever seen in the business.

"I believe the next few years is going to be the best opportunity we have had with our partners going back to the WinTel server in the early years," he said. "This is a big shift for a couple of reasons: the manageability of it and the trends that are out there with edge, convergence and IoT. Customers need help from their partners on all these trends and the power-cooling infrastructure needs are front and center. That's why this is very, very exciting."

The APC program is the culmination of a two-year effort to deliver a new strategic service provider offensive with feedback from more than 1,000 partners, APC executives said.

Jason Covitz, global director of managed services for the IT business for APC, called the new program a "first step" in an ambitious managed services product and services road map.

"There are significant road map aspirations to further adapt our business to align with our partners' business models," he said. "There are more RMM [remote management and monitoring] integrations coming, and there is also equally important more product integrations into the RMM. We have a very wide berth of connected devices we are looking at. What we really want to do is allow partners to monetize all of it. We have a long road map for those integrations."

The new managed services offensive is a shift away from the transactional, high-minimum programs of the past, said Leslie Vitrano, director of channel marketing and communications for APC. "What is really exciting about our managed services effort is the redefining of what a program is," she said. "This is a comprehensive program with training, incentives, enablement and the RMM integration. We wanted to integrate easily into the platforms the MSPs are using."

JD Giles, senior director of channel field sales for APC, said the new program opens the door for APC to establish partnerships with strategic service providers driving cloud era solutions. "A big focus here is creating business relationships with partners we might not have spoken to before," he said.
View the original article:
http://www.crn.com/news/managed-services/300080641/partners-new-apc-managed-services-program-is-set-to-drive-recurring-revenue-sales-growth.htm?itc=hp_ots&itc=refresh
---
Light Reading: Edge Computing: The Next Frontier for Telcos
By Mark Hurley, May 9, 2016
Edge computing presents opportunities for telcos to re-evaluate their business models to diversify their sources of revenue beyond the traditional. Driven by the Internet of Things, video-on-demand and big data, edge computing moves data centers closer to the end user at the edge of the network, optimizing content delivery and data processing.

By converting empty floor space into an edge computing data center, telcos can not only expand their business, but provide better service by reducing latency and lowering transmission costs.

Why telcos?
In today's diversified data center landscape, the lines are blurring between telcos, network carriers, traditional colocation providers and cloud data center service providers. Telcos are uniquely positioned to benefit from the edge computing trend due to their location at the literal edge of the network where they are closest to the user base. Additionally, because of the inherent nature of their business, telcos likely already have the critical infrastructure (including high-bandwidth fiber) necessary to support this new data center model. Lastly, the recent update from copper to fiber has readied telco networks for speed and scale while the transformation of the physical switch to the software switch has shrunk the footprint needed for equipment, opening up space within central offices that can be used for new revenue generating purposes.

Where to start?
In order to begin the transformation journey, telcos will need to address five critical criteria:

Space: a commodity that has become available with the move from analog to digital.

Power & cooling: it's likely some forms of these systems already exist within the central office space. However, telcos should determine if the current systems will be sufficient or if additional infrastructure will be necessary. At the very least, they will need an uninterruptible power supply (UPS), downstream power distribution unit (PDU) and critical air conditioning within the data center space. Furthermore, in order to ensure adequate power, it may also be necessary to increase utility service, add generator capacity or install a complete AC system.

IT racks: racks will be needed to support the IT equipment that is installed.

Security: cameras and access control systems will be necessary to regulate which employees are able to enter the data center and when.

During the planning phase, personnel involved in the build may also want to consider utilizing reference designs (think of them as building blueprints) that outline different solutions and costs based on the existing environment, budget constraints and end goals.

Additionally, should existing space be too limited for a full mechanical, electrical and power buildout, telcos can utilize prefabricated power, cooling and, if necessary, IT, components. These modular building blocks enable a "build-as-you-go" approach that allows operators to easily and quickly add or remove power and cooling capacity, as well as IT space, as necessary throughout the lifecycle of their data center.

ROI
The decision to transform an existing telco business into one that also provides data center components isn't to be taken lightly, but it is a decision that will pay off. Consider this example:

Costs: a central office with enough space to construct a 24-rack environment that supports 5kW per rack, for a total load of 120kW. Assuming the need to build out infrastructure including generators, UPSs, AC, racks and security, a telco provider could expect construction costs to reach between $1-1.5 million.

Return on investment: a telco provider adopting a colocation data center model, in which the telco builds and provides the data center environment and rack space while individual customers are responsible for the purchase, installation and management of the IT equipment they put in, could look to rent each 5kW rack for between $1,500-2,000. In a 24-rack deployment, the telco cold realize a revenue of $400-600k per year, with the entire system paying for itself in less than 36 months.

As telcos look to balance tightening finances with increasing demands on bandwidth and processing speed, new approaches will be necessary to open revenue streams and strengthen the digital strategy for businesses. Edge computing, which streamlines data transmission, decreases latency, and enhances the traditional telco revenue model will be a very compelling option.

— Mark Hurley, Data Center Solution Architect, Schneider Electric.
View the original article:
http://www.lightreading.com/ethernet-ip/new-ip/edge-computing-the-next-frontier-for-telcos/a/d-id/723212
---
EdTech: How a Modular Data Center Adds Flexibility, IT Capacity to K–12 Districts
By Calvin Hennick, March 28, 2016
Until last spring, Tulare City School District in California powered its IT systems with what Daryl Shelton calls a "makeshift" data center. The facility was an old converted classroom, and it lacked proper wiring and cooling systems, leading to fears of downtime and damage to equipment.
"We couldn't rely on the data center," says Shelton, director of information services for the district. "If the power went out or if the circuit breaker blew, we only had so much runtime, and we had to shut the computers off."
Downtime, once expected in K–12 education, is now seen as an intolerable disruption, as teaching and learning move increasingly onto computers.
"We know that the classroom is going to depend on IT being up all the time and IT services working," Shelton says. "We can't have downtime and expect students to have their educational day go smoothly."
Shelton wanted a state-of-the art solution that could guarantee 99.9 percent uptime for district computing resources. But building a new data center would be costly, and it would require the district to go through time-intensive and laborious construction-approval procedures. Enter the APC Modular Data Center — a "data center in a box" that looks something like a shipping container or a portable storage unit. Until now, these solutions have largely been used in hospital and military settings, but pioneers such as Tulare are bringing them into education.
The unit, 25 feet long and 11.5 feet wide, sits on a 6-inch concrete slab outdoors and provides a dust-free, earthquake-proof and fireproof house for the district's IT resources. "The APC solution offered all of the things we needed to support our IT equipment properly," Shelton says. "We've gone from regular servers and routers to more sophisticated virtual servers, and we now have the proper cooling, lighting, fire suppression and power loads."
'Modular Can Be A Better Solution'
Kelly Quinn, research manager for the Datacenter Trends and Strategies group within IDC, says that modular data centers have a number of benefits for K–12 schools, even if they have yet to catch on in the sector.
Many schools' data centers, Quinn says, are currently very "MacGyver-esque" — held together with duct tape and requiring constant care and maintenance. While the upfront cost of upgrading to a modular data center may be prohibitive for some school districts, she says the move can actually save organizations money in the long run.
"Sometimes, it can seem that there's a price premium on modular, but you get what you pay for," Quinn says. "When you look at the total cost to deploy the unit — including staff time, installation, patch-up and the configuration of servers — modular can be a better solution." Improved IT services and a quick rollout also are benefits of modular solutions, she adds.
Quinn says some organizations balk at modular units because managers worry that the reduced maintenance needs will lead to staff cuts. That's unlikely to be an issue for schools that are already operating with small crews and thin budgets, she says. "K–12 is already pretty much strapped."
Modular Data Centers Are Easily Expanded
The Blue Springs R-IV School District in Missouri is another district that has enhanced its data center capabilities without expanding its physical footprint. Blue Springs used the Nutanix Virtual Computing Platform to compress 88 servers at 22 buildings into four nodes in a centralized location.
The Nutanix solution is also modular, in a sense — not containerized, but rather made up of standardized units that can easily be expanded. In fact, the district already has added a fifth node.
Technology Director Tim Jones says that the 88 scattered servers were holdovers from a time when connection speeds within the district were lower. Now that the district has a 10 Gigabit Ethernet connection between buildings, Jones says, it made more sense to centralize those computing resources.
"We're a pretty small staff," Jones says. "The way it was handled before, when all the servers were out in the buildings, the techs would just manage the servers and make sure they were up and running well. Now it's all back here at our central office building. We just have one tech to make sure it's up and running. That helps free up the rest of them to focus on the end users."
The easily expandable design of the Nutanix solution is a big plus, Jones says. "You can continue to scale based on your needs."
Similarly, Shelton says that the modular unit in Tulare has plenty of room to allow the district to grow.
"We have a good deal of capacity still available to us — nearly two and a half racks of empty capacity," he says. "I can't see us using that in the next 10 or 15 years. The best part of the modular system is that it fits our needs now and into the future."
Pre-engineered Versus Prefabricated
While the terms "pre-engineered" and "prefabricated" often are used interchangeably to talk about modular data centers, there are actually important differences.
According to Schneider Electric's Data Center Science Center, pre-engineered data center is designed to meet certain performance specifications, and includes a materials list, system level specifications and drawings of the integrated system.
While a prefabricated data center is, indeed, pre-engineered, it also has its systems preassembled, integrated and tested in a factory environment in order to speed up deployment and ensure predictable performance.
View the original article:
http://www.edtechmagazine.com/k12/article/2016/03/modular-data-centers-add-flexibility-it-capacity
---
Channelnomics: Today's channel rundown
May 18, 2016
An excerpt
Welcome to today's channel rundown, containing vital news and analysis on the channel's comings and goings.
APC Schneider's MSP support
Energy management and automation provider APC Schneider Electric has launched a dedicated power and cooling managed services practice for partners.
The program, an add-on to APC's existing APC Global Channel Partner Program, includes technical enhancements, dedicated support, enablement, incentives specific to MSPs and a specialized track for MSPs to learn how to monetize power and cooling within their business.
In addition, APC has named Jason Covitz as global director of managed services, tasked with growing its MSP business.
Read the full article:
http://www.channelnomics.com/channelnomics-us/news/2458686/todays-channel-rundown-18-may-2016
---
CRN: Power 100: The Most Powerful Women Of The Channel 2016 (Part 1)
May 16, 2016
Shannon Sbar
APC by Schneider Electric
Vice President, North America Channels & Partner Sales
Years in Position: 8
Years in Channel: 19
Sbar oversaw an increase in sales and technical support teams dedicated to partners and the launch of a partner program with refreshed training. She also strengthened key vendor relationships.
Leslie Vitrano
APC by Schneider Electric
Director, Channel Marketing & Communications
Years in Position: 2
Years in Channel: 2
Vitrano was crucial to the launch of the refreshed Channel Partner Program and its new sales, technical support and profitability programs. Partner satisfaction increased 13 percent year over year.
View the original article:
http://www.crn.com/slide-shows/channel-programs/300080681/power-100-the-most-powerful-women-of-the-channel-2016-part-1.htm/pgno/0/4
---
CRN: 5 Companies That Came To Win This Week
By Rick Whiting, May 13, 2016
An excerpt
Sophos, APC Launch Managed Service Provider Programs
Security technology developer Sophos and power management system builder APC by Schneider Electric both win kudos this week for starting programs aimed at helping managed service providers expand their recurring revenue opportunities.
Sophos' new MSP Connect program, operating alongside the traditional Sophos partner program, transitions the majority of the Sophos portfolio into a managed services pricing and billing model, as well as creating a simplified custom management platform and links to leading professional services automation vendors, including ConnectWise.
APC's new program includes a managed service certification, market development funds and an 8 percent discount for bundling the APC Smart-UPS power management and monitoring service, network card and extended warranties. The program also integrates the APC Smart-UPS service with managed service platforms from ConnectWise, N-Able, Kaseya and AVG -- making it easier for MSP partners to monitor an installed base of as many as 3 million APC Smart-UPS devices.
View the original article:
http://www.crn.com/slide-shows/channel-programs/300080686/5-companies-that-came-to-win-this-week.htm/pgno/0/3?itc=refresh
---
ITBusinessEdge: Data Availability: Will It Ever Be Good Enough?
By Arthur Cole, May 13, 2016
For much of IT's history, digital infrastructure was deployed, managed and upgraded to support the business model, whether that was selling cars, providing legal services or what have you. If the movement of data was disrupted, it was a hassle, but core business functions like sales continued normally.
But no longer. These days, digital is the business model. Virtually every product and service known to man has a service component that differentiates it from competitors, meaning that those who skimp on things like availability and reliability run the risk of losing out to those who grasp their importance.
This is leading to strong demand for more resilient data infrastructure, both in the enterprise and in the cloud. This is easier said than done, however, since it involves a host of disciplines ranging from improved data and power redundancy to rapid failover and in-depth visibility of data constructs that are usually owned by someone else.
And beneath it all, says FairPoint Communications' Chris Alberding, is the nagging feeling that what you've done is never enough. How can the enterprise ensure reliable power? What level of redundancy is necessary for high-availability? In an age of continuous integration/continuous deployment, is anything less than 100 percent uptime acceptable anymore? And at what point will end-to-end redundancy lead to overly complex infrastructure that drives up costs and may actually hamper data operations?
A key component of data availability, of course, is power availability, and this is one of the main stumbling blocks in the drive to steer data operations toward greener forms of energy. Hyperscale providers like Facebook and Microsoft are on the cutting edge of renewable supplies like wind and solar, and they are starting to put pressure on states and utilities to make them more reliable. The Renewable Energy Buyers Alliance was recently formed out of a loose coalition of energy and environmental groups with the aim of upping renewable supplies by 60 GW over the next 10 years. A key initiative is a more standardized procurement framework that makes it easier to source power from renewable supplies.
Increased automation is also a key factor in availability because, let's face it, human error is a major contributor to downtime. Automated Data Center Infrastructure Management (DCIM) systems like Schneider Electric's StruxureWare platform help ensure high availability in both power and data infrastructure even in the presence of highly dynamic data loads. The platform was recently upgraded with a number of remote access and predictive management tools that allow users to head off potential issues before they arise, even on remote or colocated infrastructures.
But with application portfolios becoming increasingly diverse, is it even possible to guarantee uptime for everything? As Kevin O'Connor, senior director of the Cloud Solutions Group at PC Connection notes, the cost of failure can run to the millions of dollars for a large organization, so where should scarce resources go in the interests of fostering high availability? Storage infrastructure is a good place to start. It should be made flexible enough to handle a diverse workload while at the same time capable of supporting real-time performance and advanced analytics. A software-defined data center (SDDC) architecture is also crucial, as it is much easier to foster redundancy and maintain availability on a flexible software stack than one that is inexorably tied to hardware.
There are no guarantees in life, and that applies to the digital, virtual lives that we humans are building for ourselves as well. People make mistakes (and so do machines), systems fail, data becomes corrupted and, in general, things don't always go as planned.
The IT industry has already made a major leap forward by recognizing that availability isn't about preventing failure at all costs but minimizing the impact when it does happen. The challenge now is to implement this mindset on the infrastructure that we rely upon so that even the biggest of problems won't bring our digital lives to a halt.
Read the original article:
http://www.itbusinessedge.com/blogs/infrastructure/data-availability-will-it-ever-be-good-enough.html
---
Mission Critical: Schneider Electric Releases StruxureWare Data Center Operation v8.0
May 12, 2016
Latest Schneider Electric DCIM suite bridges the gap between facilities and IT, enhances capabilities for colocation providers.
Schneider Electric has introduced StruxureWare Data Center Operation v8.0, an enhancement to Schneider Electric's StruxureWare™ for Data Centers, Data Center Infrastructure Management (DCIM) suite. Data Center Operation v8.0 includes new functionalities that enable a higher level of asset visibility for key data center stakeholders, including tenants in colocation environments, and across both IT and facilities. This empowers businesses to prosper by managing their data centers across multiple domains, providing actionable intelligence for an ideal balance of high availability and peak efficiency throughout the entire data center life cycle.
"Data center managers — across enterprises and colocated facilities — are facing a growing number of challenges as they look to keep up with the pace of business, including industry-wide shifts in capacity and performance needs, in an increasingly competitive market," said Soeren Brogaard Jensen, vice president, Solution Software, IT Business, Schneider Electric. "Schneider Electric's StuxureWare Data Center Operation v8.0 provides the asset visibility, capacity planning capabilities and risk management functionality data center users need to optimize the performance and efficiency of their system while also enabling business growth through new services offers for clients."
Building on already existing features of StruxureWare Data Center Operation that simplify data center management, new capabilities in v8.0 include:
Web Client: allows user visibility into data center assets, power usage and power capacity via any modern web browser. This lowers maintenance costs and empowers managers to make better and more informed real-time decisions.
Tenant Portal: expands on Schneider Electric's commitment to colocators and their customers by enabling colocation providers to offer additional services on the basis of their DCIM solution, including management of individual tenant services. The portal provides tenants with an instant overview of their hosted data center solution, including insight into the rooms, cages and racks, reserved capacity, measured power and rack temperature. Tenants also have access to a KPI dashboard. Through the portal, tenants can view their assets without direct access to the colocator's local network. The colocation provider can, with a single mouse click, enable or disable the tenant portal access for each individual tenant, and decide what information is shared.
Direct Current Capacity Planning and Risk Management: Schneider Electric is the first and only DCIM vendor to offer direct current capacity planning and risk management as well as the ability to support a mixed power infrastructure (both AC and DC). This enables data center managers to model DC-powered devices within their data center, allowing them to more intelligently and accurately plan capacity and assess risk for the DC power path.
Predicted Power: provides rack and breaker level capacity planning and the potential to unlock stranded capacity as estimated load values are automatically derived from actual power measurements.
StruxureWare Data Center Operation v8.0 will be available in June through Schneider Electric and its partners. StruxureWare for Data Centers management software suite is designed to collect and manage data about a data center's assets, resource use and operation status throughout the data center lifecycle.
View the original article:
http://www.missioncriticalmagazine.com/articles/88390-schneider-electric-releases-struxureware-data-center-operation-v80
---
ChannelPro Network: APC by Schneider Electric Adds Managed Services Track to Its Partner Program
By Rich Freeman, May 23, 2016
The new offering includes integrations between APC by Schneider Electric hardware and RMM solutions from four leading vendors.
APC by Schneider Electric has added a new managed services track to its global partner program.
Shaped by extensive input from resellers, as well as the West Kingston, R.I.-based power management vendor's own conviction that services are the next big opportunity for its channel, the new offering includes access to integrations with RMM applications from AVG Technologies, ConnectWise, Kaseya Ltd., and SolarWinds N-Able.
For the first time, MSPs will be equipped to get remote status and usage information about APC by Schneider Electric UPS hardware through the same tools they use to administer the rest of their clients' infrastructure. At present, those abilities are limited to devices in the APC Smart-UPS family, but the company plans to add further UPS lines in the future, along with power distribution units, cooling systems, and other products.
Additional benefits for the new program track, which has no minimum revenue entrance requirement, include financing and rebate options, specialized certification paths and training materials, a dedicated customer support team, and a new managed services partner content hub.
The new managed services track offers existing MSPs a way to reduce operational costs for themselves and their clients through more effective remote management, company officials say. Resellers not yet providing managed services, meanwhile, can use it to add a services-based recurring revenue stream to their business at a time of slowing hardware sales and shrinking margins, especially in the SMB space.
According to Rob McKernan (pictured), APC by Schneider Electric's senior vice president for global IT channels, establishing service relationships with customers can also help partners identify and win rich new projects like server room upgrades and "micro data center" rollouts at remote and branch sites.
"If I can enable them to gain some more service revenue and manage more of our products and our fleet along with their current scope, that opens up the door to further conversations," he says. "That's to me the big opportunity for all of us that we can take advantage of and that I think we can personally take better advantage of."
APC by Schneider Electric also expects the new program track to help it forge ties with an entirely new class of service providers that don't currently sell or support its products.
"What we're really excited about is the net new partners," says Leslie Vitrano, director of channel marketing and communications for APC by Schneider Electric.
Though he declined to specify names or timing, McKernan stated that the four RMM platforms currently included in the new program track are just a starting point.
"If partners are utilizing an RMM tool, we're going to look to integrate with them," he says, pointing to systems from Continuum Managed Services LLC and Autotask Corp. as two of several possible candidates. The company also plans to links its solutions to PSA software from companies such as ConnectWise and Tigerpaw Software Inc.
Adding MSP resources is but the latest in a series of ongoing investments McKernan has been making in the APC by Schneider Electric channel since entering his current job some 18 months ago. Others include a major partner program revamp last summer and a roughly 100 percent headcount increase in partner-focused sales and support personnel. According to McKernan, those efforts are already bearing fruit.
"We've had high single-digit growth in our channel business in North America now for the last quarter or two, and that hadn't been the case prior to that," he says.
In addition, Vitrano notes, partner satisfaction scores rose more than ten percent last year and partner enrollment grew over 15 percent.
"Those [metrics] are just as important to us as a company as revenue," she says.